Mo Bounce generates party energy like no other. Playing the funkiest hits from past to present, crowds find it easy to dance the time away to authentic sounding funky music with our own unique performance style!
There are still some open dates left. If you need an entertaining band who is fresh and exciting Mo Bounce is happy to fill the date! CONTACT US by email or simply CALL (617) 702-2249.
​

Tremezzo Ristorante Return!
Mo Bounce is invited to party it up in Wilmington again, August 22 at Tremezzo Ristorante, 2 Lowell St. Wilmington, MA. Great Italian cuisine from fresh pizzas to delicious pastas made with the freshest ingredients! Come out and join the fun!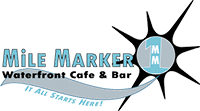 Mile Marker One Restaurant Comeback!
Mo Bounce has been asked back to the Mile Marker One Restaurant in Gloucester, MA - which is always a treat to funk up under the tent right on the ocean. Kind of cool to see the yachts and boats behind the dancing people! :) We open on July 4th this Summer.
​
NEW VENUE! - Captain Carlo's here we COME!
Mo Bounce will rock the Gloucester Harbor cool outdoors August 15, 2015 at Captain Carlo's, 27 Harbor Loop, Gloucester, MA. Great food, location and the beautiful outdoors by the water.
​

Mo Bounce has been invited back to funk up the house in Roxbury at Sonny Walker's (formerly C&S Lounge) in July 3. Byron Marks will be rocking with us on Guitar. Love the place - old-school people who know and love the music we funk up!! Come show some love & support!
We love the jamming in Gloucester! Mo Bounce will get down once again at Mile Marker One Restaurant on Independence Day (4th of July) on the water under an open TENT! Come on out and enjoy some some of the best food, music and dancing!
Back by popular demand, Mo Bounce funks up OUTDOORS in front of The Dog Bar for the seasonal Downtown Gloucester Block Party. Tables will be outside for dinner with special BBQ ribs on the menu. It's a FAMILY FUN-FILLED event. Even the children are invited to dance with us on this special night. Love the party people in Gloucester! Invite all the family and friends! A must!